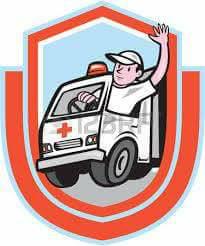 Our Patient Transport has now up and running for quite a while now and has been extremely successful. All of our drivers are volunteers and each have had the relevant checks done as well as being issued with ID Badges & Parking Permits. As they use their own vehicle we keep a copy of their Insurance, MOT Certificate & Drivers License for even more peace of mind that you are in safe hands.
Our Patient Transport Manager, Norma Ward allocates you your driver. You may not necessarily get the same driver each time but we can guarantee you will get to your appointment safely and on time. The driver will usually stay with you throughout your hospital visit.
We offer this service to any of our members and also for a small donation anyone who requires help to get to there cancer care appointments. You are also allowed to bring a carer or relative with you to give their vital support.