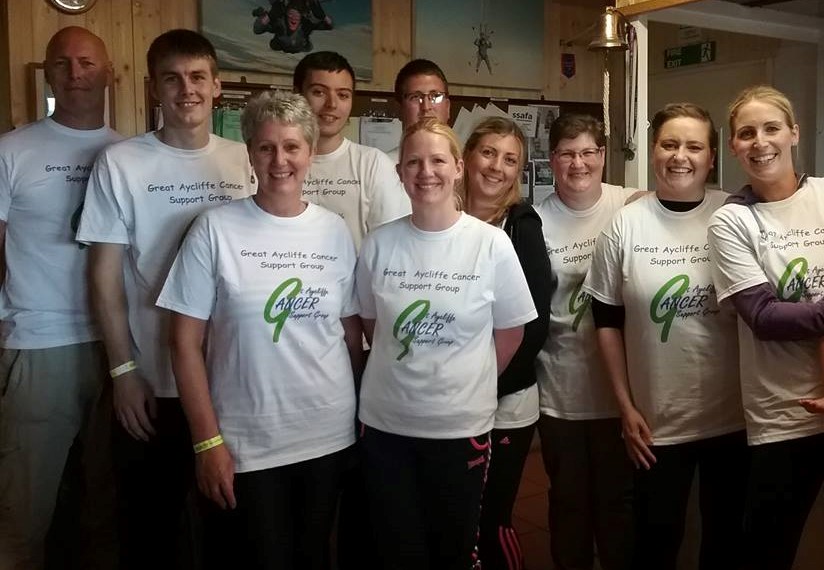 H. Bell, S. Parkinson, S. Bell, B Smith, S. Welford, H. Gilbert, N. Smith, C. Thompson, A. Thompson and S Byrne
Sky Diving Fund Raising Event
The following people completed a Sky Dive at Peterlee Parachuting Centre, to raise money for the group. They are all group members, thanks to: Rosie Quinn, Niall Smith, Helen Bell, Sean Bell, Sarah Welton and Brendon Smith. The dive took place on Sunday 12th June 2016.
Thanks to the effort of the divers £759 was raised.